A Letter from Stanford's Dean of Undergraduate Admissions
We're honored to feature this post by Rick Shaw, Dean of Stanford Undergraduate Admissions and Global Online Academy board member.
When I first learned about Global Online Academy I was struck by how they were bringing together passionate teachers from incredible high schools all over the globe. Taking a class from an impactful educator can make all the difference in the world to a student, and here is an organization that identifies master teachers who are able to move interesting kids in profound ways.
And, it's why I joined their board. GOA is special in that they allow curious young people to explore what they're passionate about by learning with a spectacular teacher and other, equally interesting young adults.
When a student graduates from high school they should have demonstrated a desire to learn from others' perspectives and to seek out diverse ideas. Global Online Academy students seek out classes with master teachers from around the world to think deeply about what they believe, apply what they know, and learn about something they love. They are choosing to explore outside the parameters of a prescribed curriculum, which allows the adults in their lives to see them in a context that is not about quantifying a means to an end, but rather one that will broaden their thinking. It's one way students show us they are joyful learners.
After six or seven Advanced Placement courses we have a pretty good idea of how academically capable a student is and that they're up to the challenge of college. But colleges have a lot more to offer in addition to classes, and the students we accept have shown they're passionate and interested in more than just taking hard tests. When a student chooses to take a course like what GOA offers they're taking advantage of an incredible resource their school has made available to them. They've demonstrated that when they get to college they will avail themselves of the great resources – the courses, professors, programs, activities, and facilities available to them, and that they will pursue their passions in myriad ways.
In the higher education sector we care deeply about accelerated learning. We value teachers who truly reach students and stimulate their intellectual curiosity. We value those whose teaching moves their students in the realm of love for learning, not just for grades or getting into college. Teaching is not just a job, it is a calling, and I believe Global Online Academy has the commitment to identify faculty whose creative pedagogical approach results in students' excitement about the opportunity to learn deeply. This effort is the gold standard for others to emulate, which means great care goes into its development.
Rick Shaw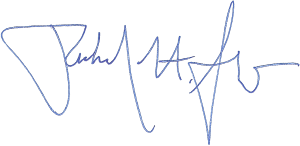 Dean of Undergraduate Admissions and Financial Aid, Stanford University
Board Member, Global Online Academy