Translating Teamwork at GOA to Professional Growth: A Teacher's Journey
In the fall of 2020, four GOA teachers, Jenise Boland, Andrea Gowin, Blaine Harris, and I, came together to prepare our course, Introduction to Legal Thinking. We didn't know each other. Jenise taught Social Studies at West Point Grey Academy in Vancouver, British Columbia, Canada, Andrea taught history at Providence Day School in Charlotte, North Carolina, Blaine was then an IB instructor at the Carlucci American International School of Lisbon, and I taught 9th grade World History at Gulliver Prep School in Miami, Florida. We had varying levels of experience with teaching at GOA, and only one of us had any experience with this relatively new course. We worked together under the guidance of our coach - an experienced GOA teacher assigned to guide faculty as they facilitate their courses - Tina Bessias. Tina is a veteran at GOA with equal parts wisdom and patience. Together, despite our disparate locations and time zones, our team members leaned on each other to shape our course, challenge our students, and encourage each other to excellence.
Over the next year and a half, our team's experiences resulted in opportunities for personal progression in the Educator Competencies that GOA strives to exemplify. GOA's educator competencies are a framework for best practices in teaching and learning regardless of the platform of delivery (online or in-person). I found they are also directly transferable to my own professional growth and sense of community.
Here are three ways working as part of a team to master the educator competencies for the benefit of my students led to corresponding benefits for my own professional growth:
1. An Opportunity to Cultivate Belonging - At our home schools, we have classrooms, cafeterias, faculty offices, and other tangible spaces that we can make our own and where we can interact with colleagues. Teaching in a fully remote environment can result in a feeling of being disconnected and a reluctance to ask for help when everyone else seems to "get it." Team meetings became a lifeline for me, as I know is true for many teachers at GOA. Here is where egos were put aside, and the drive to excel allowed us to recognize and draw on each other's strengths. In an effort to build a better course, we found ourselves establishing relationships: tentative at first and yet refreshingly satisfying. We set up our meetings using a scheduling program called When is Good. This allowed us to select times that worked for us beyond the typical 9-5 while at the same time allowing us to protect the times we earmarked for ourselves. Our meetings typically began with an ice-breaker such as "favorite thing to cook," which often took unexpected turns. Even seeing each other's home environments - if we chose to share that - contributed to the sense of getting to know each other in a meaningful way. At these meetings, we kept to a one-hour time frame and we knew what we wanted to accomplish. I could look forward to brainstorming about best practices and asking questions in a non-threatening environment because we were a team trying to facilitate the same course with the same goals for our students.
2. A Way to Build a Collaborative Community - In an effort to share the load, we typically divided up our modules for review before publishing. We tried to review modules that we did not have a hand in developing. Over time, this line became fuzzy, and now we jump in and review according to our own pacing needs. What I found was a "hive mind" that encouraged innovative thinking for sections of our course that might have remained stagnant without a commitment to collaborate. One person's suggested edit sparked an idea in another teacher that led to a more effective approach to a topic for our students. We open the course with an assignment where students have to engage in their first asynchronous discussion. Jenise had a wonderful video guiding students to effective discussions that she shared with us, enabling each member of the team to create their own video. This air of collaboration trumped any sense of "owning" a particular module.

3. A Redefinition of Time and Spaces - Sometimes Slack, the tool we use to facilitate communications at GOA, can be difficult to navigate, especially for new teachers. Slack allowed us to create a channel just for our team where we posted and responded to each other's questions as well as encouraged each other when we needed that. Our communications on Slack extended the Zoom conversations we had already started and deepened the relationships built there. This venue facilitated interactions that encouraged thoughtful responses to challenges, allowed us to bring awareness to trends we were seeing with the course or particular students, ask advice about how to handle issues, and enabled our coach to monitor things until she needed to step in. We have an assignment early in the course where our students are asked to create virtual museums that illustrate an area of modern law through their curation of artifacts. Sometimes students struggle with understanding what an artifact is in this context. I was able to draw on my teammates' thoughts on how to better communicate this to my students. But I also walked away with exposure to each of my fellow teachers' processes for addressing such challenges and when and how much to step in and help.
Nine-to-five doesn't exist on Slack, so this is a space for ongoing conversations that bridge the gap between the face-to-face team meetings. Slack makes these connections effortless because the software allows me to set the times when I am "away" or to pause the notifications I receive for a specified time. When I post something on our team's channel, I can see if Blaine, who is in Portugal, or Jenise on the West Coast of Canada, are "away" or paused, and I know they will respond when they can. There is something relaxed about knowing this space is for us and we can collaborate in a manner that works for us.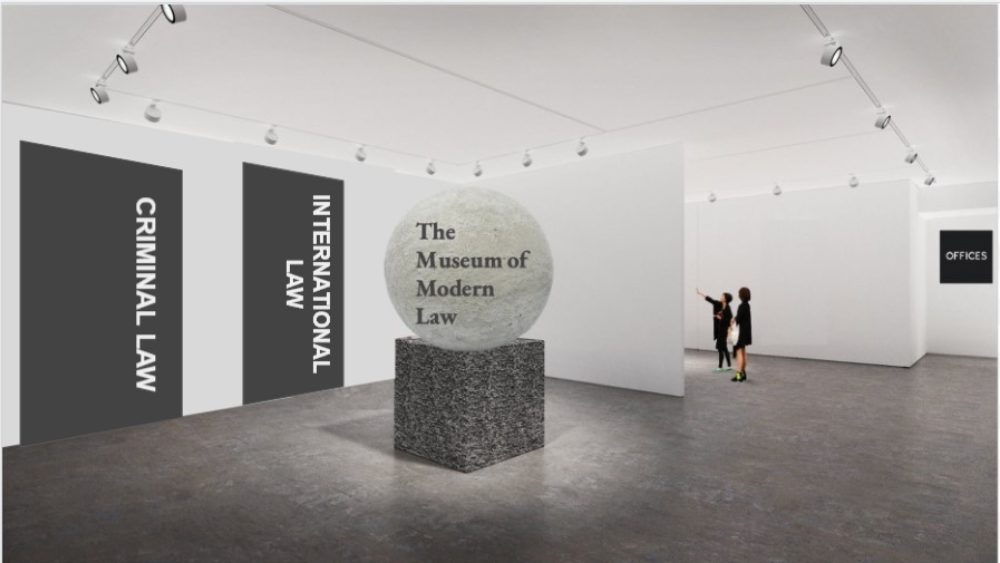 The collaborative relationships I have with my GOA teammates have enriched my own professional growth both at GOA and at my "brick-and-mortar" school. For my face-to-face students, I have learned to blend synchronous and asynchronous learning for better effect. At the end of a recent unit at my home school, my students reflected on an in-class reading of Machiavelli's The Prince, in an asynchronous discussion that extended the learning beyond the classroom and allowed them time for a deeper reflection on their classmates' comments. And with both my Gulliver students and my Gulliver peers, I have embraced using videos such as the ones we use at GOA. Now, when mentoring a new teacher or just responding to my colleagues' queries, I often send a quick Loom video.
Worldwide, the educational landscape is gradually shifting towards "normalcy" despite the challenges of an ongoing global pandemic. Being a part of this supportive model for learning at GOA has forever changed what "normal" means to me. GOA's strength is in the faculty members who interact passionately with our students. And these professionals are fed through collaboration with each other in this unique learning environment. This model for teamwork in mastering specific educator competencies helps us become better at facilitating learning for our students and creates the necessary space for faculty to navigate the intricacies of online learning and personal growth.
Want to get involved with GOA? To learn with us, visit our professional learning course catalog, explore our consulting and design services, or inquire about becoming a member school.