The Top Ten GOA Blog Posts of 2020
As 2020 comes to a close, educators around the world are reflecting on a year that has been unlike any other.
Below are GOA's top ten blog posts of 2020, our most-read articles from the past year. This list captures the dramatic changes we saw in education, when students, teachers, and leaders found themselves learning and connecting online like never before.
This list also offers insight into the topics where educators most want to grow. As we look ahead to 2021 and beyond, it's worth asking: which of the ideas and strategies like those shared below will (and should) have a long-term impact on education?
In early February, as the wave of school closures began in Asia, the GOA team gathered strategies we use in our Student Program and Professional Learning experiences to engage learners in online spaces.
Reshan Richards and Stephen Valentine, authors of Blending Leadership and Make Yourself Clear, wrote about small but critical moves that district and school leaders can make to ensure their communities don't just survive, but thrive in online spaces.
Drawing on GOA's decade of experience bringing students and educators together, Associate Director of Students and Schools Emily Hamlin explains how GOA teachers lead relational, student-centered synchronous gatherings.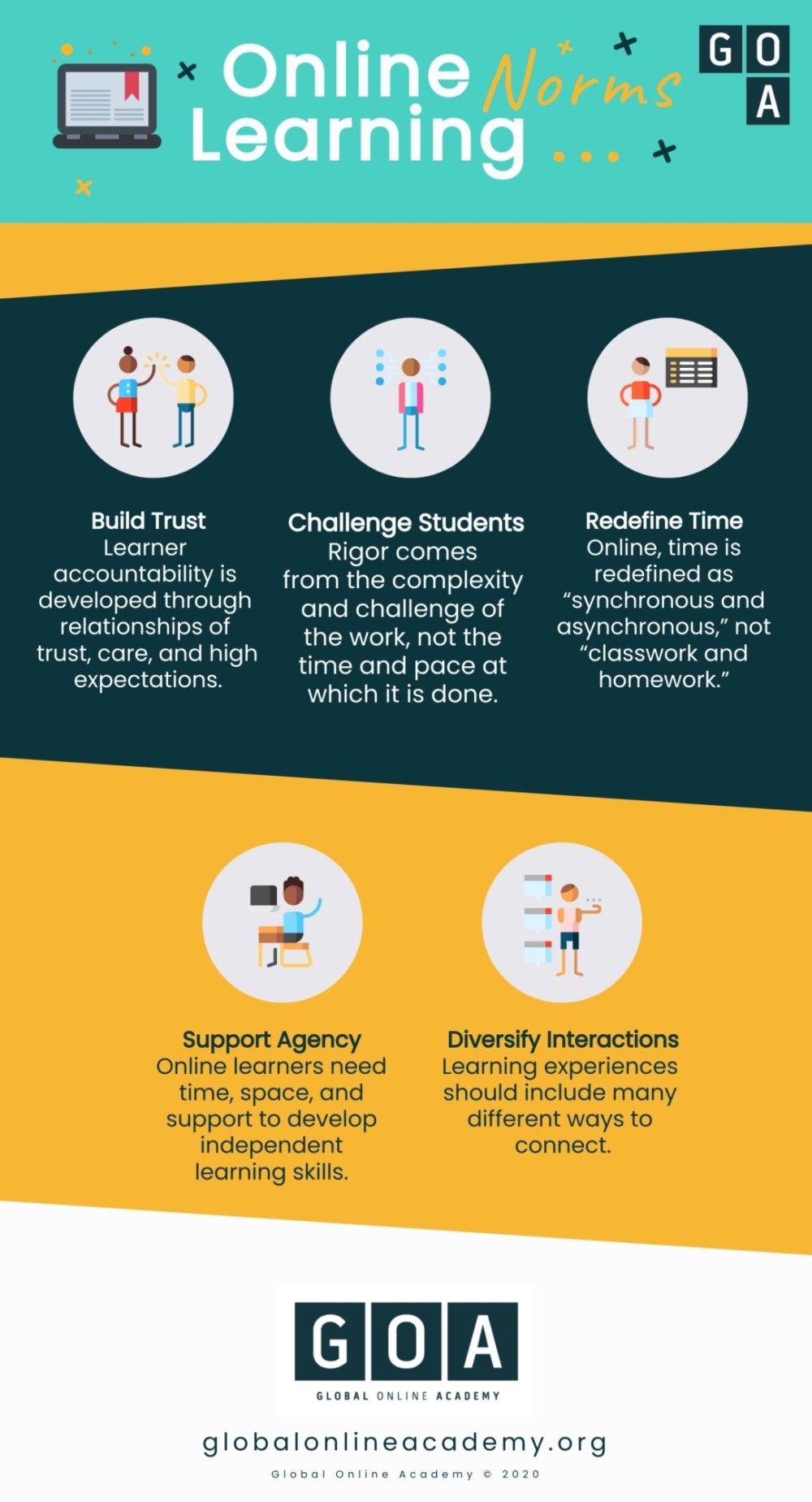 As the pandemic wore on, it became clear that schools needed more than an "emergency" approach to online and hybrid learning. Director of Learning and Design Eric Hudson wrote about GOA's standards and strategies for ensuring quality in online experiences. We've also made our norms and rubrics available as a free download on our website.
Online learning involves far more than video calls. In this post, Director of Student Programs Jason Cummings shares six ways teachers can use asynchronous online learning to support relationship-building, personalization, and collaboration.
In April, GOA surveyed 89 independent and international schools about how they designed their online learning schedules and grading policies. In this first post in a two-part series, Eric Hudson reviews school schedules and finds a wide variety of approaches but a clear focus on being responsive to the needs and feedback of students, educators, and their families.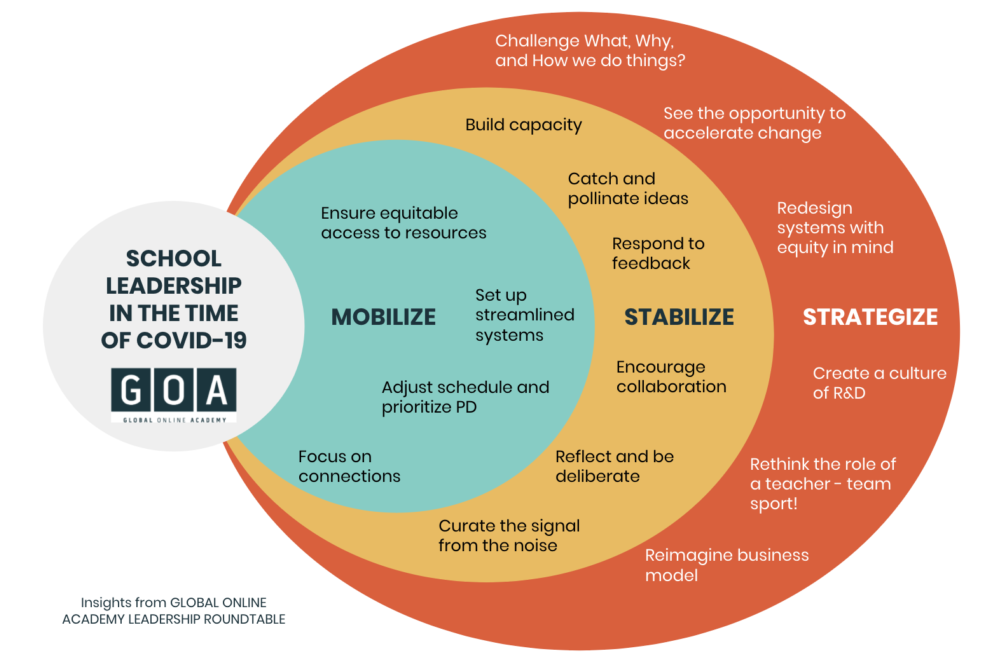 In April, GOA Executive Director Michael Nachbar hosted an international group of education leaders to discuss the long-term impact of the pandemic on schools. Associate Director of School Engagement Kelsey Hall wrote about key insights from the panelists and participants.
Math and Economics teacher Adam Lavallee (The Episcopal Academy) spent this past summer coaching teachers in GOA professional learning courses and programs. He gathers insights, examples, and reflections from a global cohort of math teachers about how their practice has shifted to support their students online.
In the second part of GOA's review of survey data from 89 independent and international schools, Eric Hudson looks at grading policies, finding that the move online affected what, why, and how teachers grade student work. The clear takeaway: schools are asking important questions about the purpose and value of grading.
For a decade, GOA has been surveying its students and teachers, gathering data and feedback about what makes online learning effective. The data is conclusive: relationships are the most important factor in a student's success in a GOA course. Director of Operations Lucas Ames reviews the data and shares lessons for all schools and educators about how to make online learning relationships-based.
For more articles and other free resources on high-quality online and hybrid learning, visit our COVID-19 landing page. Get your school involved in GOA through our Student Program or our Professional Learning offerings.