Using a See, Think, Me, We Framework to Facilitate Making Connections
"Who pulled you in and got you invested?" enquired one student in this semester's Entrepreneurship in a Global Context course. Her question arose from an assignment designed for students to gain a greater context of how they might creatively present themselves via video. While many teachers are interested in creating opportunities for students' voices and inviting choices to engage in meaningful projects, we sometimes forget about the critical role of connection. To stop, drop, and connect. In preparation for the 7th annual GOA Catalyst Exhibition, we tested a new strategy for students to connect. Birthed out of a motivation to gain greater context and connect, we also endeavored to promote creativity.
After engaging students with several opportunities to practice Seeing, Thinking, and Wondering, we examined ways in which we might promote a connection to self but also a bigger "picture". The assignment titled, "Building Context for Startup Pitch" employed Harvard's Project Zero thinking routine called, "See, Think, Me, We." The "pump" would be primed by watching a half dozen curated videos. Each is a business pitch that students likely would be compelled to watch from start to finish because the individual's personality blended creativity with authenticity. One example was Willy Green's "On Party Demand". A comment below the video summarized the feeling a viewer is left with. "Been searching for pitch samples for our class, and this appears, totally made my day. watching the whole pitch was worth it. no seconds were wasted. the best pitch ever. hoping i would be that confident." But if this did not capture students' attention, maybe C. Emanuel Smith's, Cross River Reunion humorous pitch would. Viewers see a sort of relatedness as his mother's care speaks even more loudly than her meddling. Yet, it was not the message or messages which students were meant to concentrate on. Rather, it was the emotion elicited and how a student might choose to connect.
While watching the videos or afterward, students were asked to add to the four-quadrant table. The first space requires one to be present and focus on what is observable. Simply put, "the tangible". For example, a student noted, "They're being supportive and thankful whilst asking." While watching and note-taking, questions would percolate. One such example of wondering was, "Did they ever want to quit?"
The south side of the table pushes one's thinking a bit in a different direction or dimension. To a place of connection and how one relates to what is seen, heard, and wondered about. Personally, "Me" and then beyond oneself, "We." Students were asked what connections they can make to their life and past experiences. But also, how they might make connections to their startup idea? And then, yet one step further, how might they connect to bigger issues or ideas? So much seemed to flow from this exercise. Meaning but also thinking would become visible.

See, Think, Me, We Example: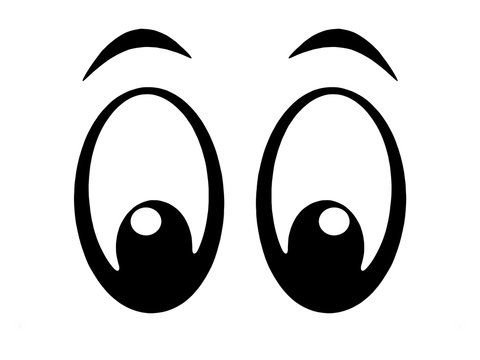 SEE: Look and listen closely. What do you notice?

Make observations. What are some of the techniques you notice in presenting?

Shark Tank- Sock Business

Trying to relate to the audience with comedy
It uses interactive and physical demonstrations of how the product works
She asks around to see what others think
She does research to see what her competition has to give

She has negotiating skills increased 35,000 for 25% of her business

Cross River Pitch

He creates a skit to appeal to the audience

Party on Demand

He is appealing to comedy

Has quite a lot of partnerships with Amazon, Uber eats, AirBnb

Appeals to pathos and the exigence for this startup by mentioning the fact his father died of cancer and it emerged from him.

PACE

They film it around the same house
Gives credit to everyone
Asks to share for the fundraiser

A & E

Appeals to the comedy field with songs

Pop R&B songs

Shared it with a bunch of people to get feedback

These conversations began and created an environment where they realized the project was needed

Cheese

Tried different things prior to starting the business

Had a lot of ups and downs
Kind of got it from his parents, how is it different?
Is a generational work
Makes cheesy puns

He is super aware of the competitors

Ranks
Ingredients
3.5 million in sales in first years

Spotted the keto trend
There are a lot of competitive people in this field

I think he is putting too much hope in the business to thrive when it doesn't seem to be completely unique

THINK: What do you think about what you are seeing? What do you wonder more about?
Shark Tank Sock Business

The idea is very innovative

She is very determined and wise in how she invests

She is very aware she has competition

Cross River Pitch

I think it is quite interesting, however, I am unclear on what he is pitching

Party on Demand

He sounds like one of those advertisement voiceovers on television

Would it kind of be like having an automatic party planner?

How do the companies all agree to partner (these are high-profiting companies)

PACE

How are they going to integrate the psychological effects?

Would the funds be to hire more people, for props, for editing? What will the funds be for?

What effect will it have in the long run?

What will the donations be used for?

A & E

I like how they mention where they will insert the funds

I'm wondering if they might somehow add to this musical a few symbols and scenes on the pressure of hookup culture to not start a relationship by just going on dates or being friends

I wonder how they will criticize without being harsh enough to get called out

Cheese

It's making me hungry

Won't the snack bar be "too much cheese"

Why haven't I seen this in any of the stores in Puerto Rico?

Being aware of the trends can help make it more successful

How won't the trends of loving cheese so much not die down?

What makes it so much better than other companies if it is just cheese and is more expensive?

How would this be solid if it's a constant up and down in the industry?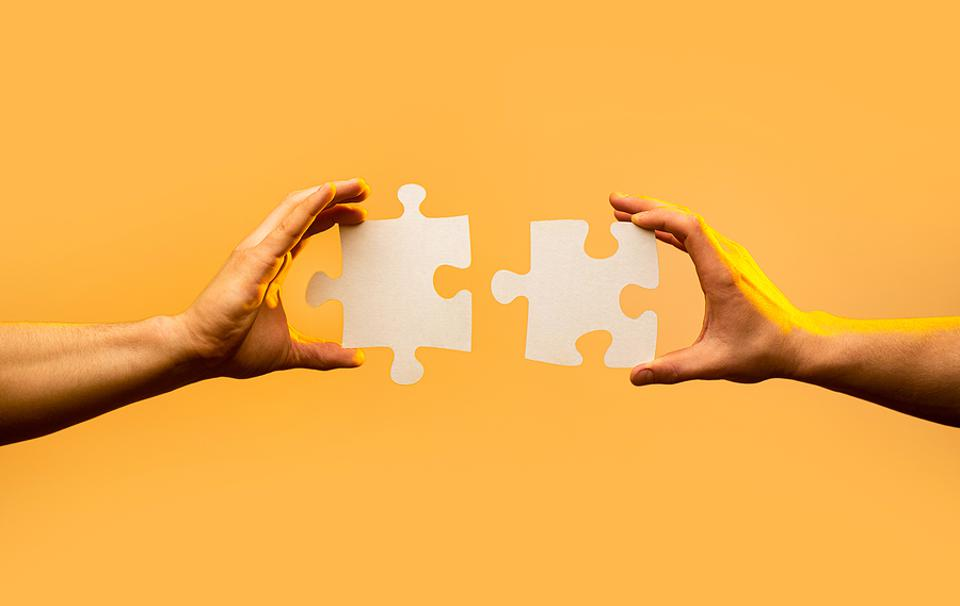 ME: What connections can you make to your life and past experiences? What about your startup idea? How can you connect what you see, hear, and their methods to your startup idea?

Shark Tank:

Honestly, it comes out to be very handy to have an accessible accessory to carry the phone

I would use it whenever I am in need of just taking my phone or want to just take a moment when I am outside playing sports

Cross River Pitch

The mom picking out her child's clothes reminds me of my mom

The relationship seems like a parallel between mine and my mom's

It appeals to humor

Party on demand

My class is always wanting to party

This seems so convenient for us

The idea of partnerships is quite similar to my idea of connecting the thrift stores, however, i exclude the app creation.

PACE

The way they try to appeal to the audience of all types of girls is how I want to appeal to the audience of my start-up

Possibly by making it as relatable as possible

A & E

As somebody who feels this intense pressure to date I relate

Cheese

I like that it is a family business, it kind of revolves on family

I am not a huge fan of cheese, I would not buy this lol

It is not for everyone, just like my start-up, it is meant to target a specific niche.

Personal opinions can kind of alter decision-making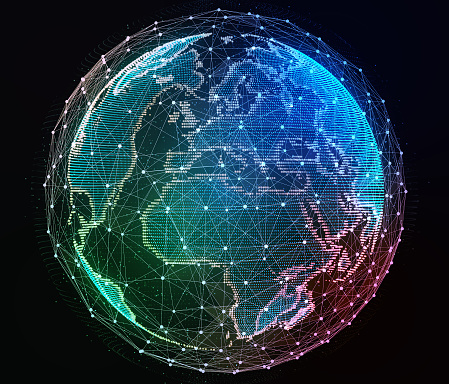 WE: How might you connect this to bigger issues or ideas?
Shark Tank:

She uses a way to make it completely about how it can benefit all parts of the business.

Donates part of what she makes to a good cause

She uses the business as motivation.

Cross River Pitch

It connects to a lot of multicultural families, including Hispanic and African families

Party on Demand

Super affordable

PACE

Connects to all the girls in the world who might be going through something similar

A & E

I think this is something super evident in older gen z, and might help a lot us to understand that it should be normalized to not NEED online dating apps or to date to be happy

Cheese

It is super easy to grab and go and does not have many calories which people might worry about
An Iterative Approach in Preparation for GOA's Catalyst Exhibition
My colleague and I intentionally create a great deal of hype about the Catalyst Exhibition. I think this is because we believe so wholeheartedly in it. The excitement levels of students are also noticeably elevated as they begin to transfer the concepts and skills learned from the course into their business startups, often real-world projects. Furthermore, several students have commented on a desire to put forward their best product. One which is realized after following the clear process. The See, Think, Me, We assignment threaded nicely into the iterative approach being taken. One where students would build on the ideas seen in the videos but also the connections made as they create their pitches. Sharing with a larger audience is also very motivating to some students. See one such video example of a creative first iteration here.
While the learning outcome ultimately is for students to utilize creativity and innovation to generate unique, competitive ideas and opportunities, so much is learned in the process. One where feedback is a cornerstone, not a capstone. So many students at GOA continue to be anxious to listen to and learn from feedback. This invitational approach to becoming better is enamoring. I remain on my toes; a smile on my face, as many first iterations are evidence of the excellence to come.

Matthew Piercy teaches Entrepreneurship in a Global Context and Introduction to Branding and Marketing for GOA, as well as being facilitator for a Senior Capstone course at Hawai'i Preparatory Academy.

For more, see:
This post is part of our Shifts in Practice series, which features educator voices from GOA's network and seeks to share practical strategies that create shifts in educator practice. Are you an educator interested in submitting an article for potential publication on our Insights blog? If so, please read Contribute Your Voice to Share Shifts in Practice and follow the directions. We look forward to featuring your voice, insights, and ideas.
GOA serves students, teachers, and leaders and is comprised of member schools from around the world, including independent, international, charter, and public schools. Learn more about Becoming a Member. Our professional learning opportunities are open to any educator or school team. Follow us on LinkedIn and Twitter. To stay up to date on GOA learning opportunities, sign up for our newsletter.